Best Practice Webinar for Multicore Programming
The Issue
With the wider adoption of multicore architectures, programmers are faced with a number of additional design challenges that come with the development of parallel programs or the parallelization of existing programs.
The Challenges
How to optimize performance through parallelization and how to identify potential bottle necks
How to test and verify parallel programs
How to optimize your applications for specific architectures
How to reuse your parallel code on different target platforms
How to greatly speed up your multicore development flow
The Solutions
The webinar will show you the most common techniques to parallelize your code, avoid conflicts in parallel programs and use code transformations to expose the inherent parallelism inside of your applications.
You will also learn more about our solution – the automated parallelization in emmtrix Parallel Studio.
Available date(s)
Monday, March 23, 2020, 10 am (GMT+2), duration 90 minutes. Language: English
Tuesday, May 26, 2020, 10 am (GMT+2), duration 90 minutes. Language: English
To facilitate registration, please be as specific and comprehensive in filling in the registration form below.
Contents of the Webinar
Utilizing multicore processors to cope with customer demands
– Increased performance
– Faster response time
– Lower power consumption
Elements for successful performance assessment
– Profiling on hardware
– Software-based simulation
– Static analysis of source code
Common pitfalls in parallel programs
– Race conditions
– Synchronization between the cores
– Failure to resolve dependencies
Basic parallelization techniques
– Task level parallelization
– Task level pipelining
– Code transformations
Automated parallelization
– Automating tedious tasks
– Problems with automation
Overview of emmtrix Parallel Studio
– The automated workflow
– Interaction with the GUI
– Live demonstration
Examples from data processing and control flow applications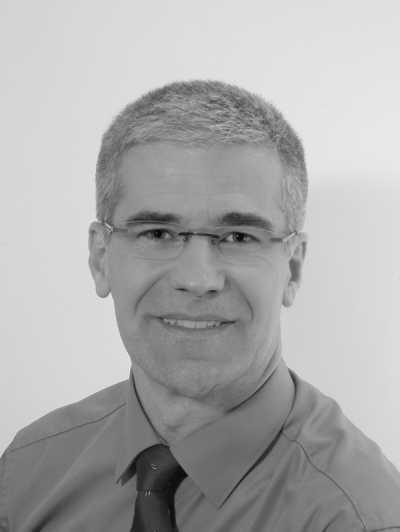 Rainer Heim,
Sales Manager
Any questions or requests?
Mr. Heim will glady help you with any questions or requests about our products and services.
Copyright © 2019 emmtrix Technologies GmbH