Automatic Software Development for Embedded Multicore Processors & FPGAs
emmtrix Technologies provides tools for automatic embedded software development. The emmtrix Code Generator (eCG) is for automatic and efficient code generation for embedded single-core systems. The emmtrix Parallel Studio (ePS) simplifies software parallelization for embedded multicore systems through automatization.
Customers receive comprehensive and tailored technical support. emmtrix's mission is to deliver practical, customized, and enduring embedded software solutions.
Explore our tools here.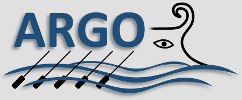 emmtrix contributes to the European research project ARGO (WCET-Aware Parallelization of Model-Based Applications for Heterogeneous Parallel Systems). The goal of ARGO is to develop a tool-chain which translates model-based Scilab/Xcos applications into multi-core...
read more
Your tool provider for
embedded software development